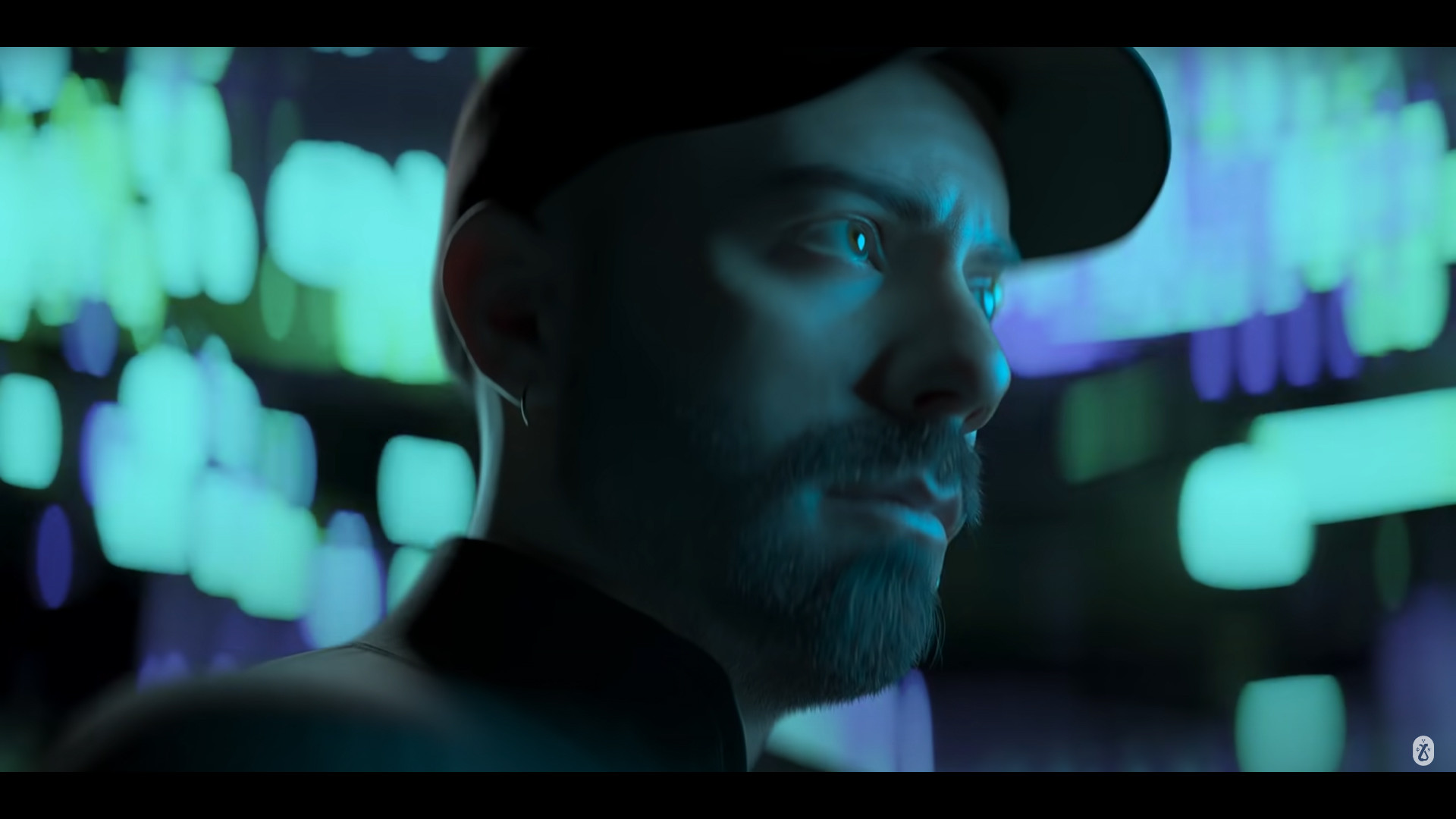 In 2019 we started our second collaboration with Woodkid.
Woodkid is not only a talented singer, he is also a gifted art director and works personnaly on his own video clip.
We scanned him and created his complete avatar.
That works include the scan of his body, his face & expressions, the creation of an animation rig, the creation of his haircut and the creation of his 3D outfit.
Woodkid directed,animated and rendered the video clip of the song Pale yellow.
This avatar was also use in various of his other personnal work for his album "S16" as well with some live show fisuals for a series of concerts.