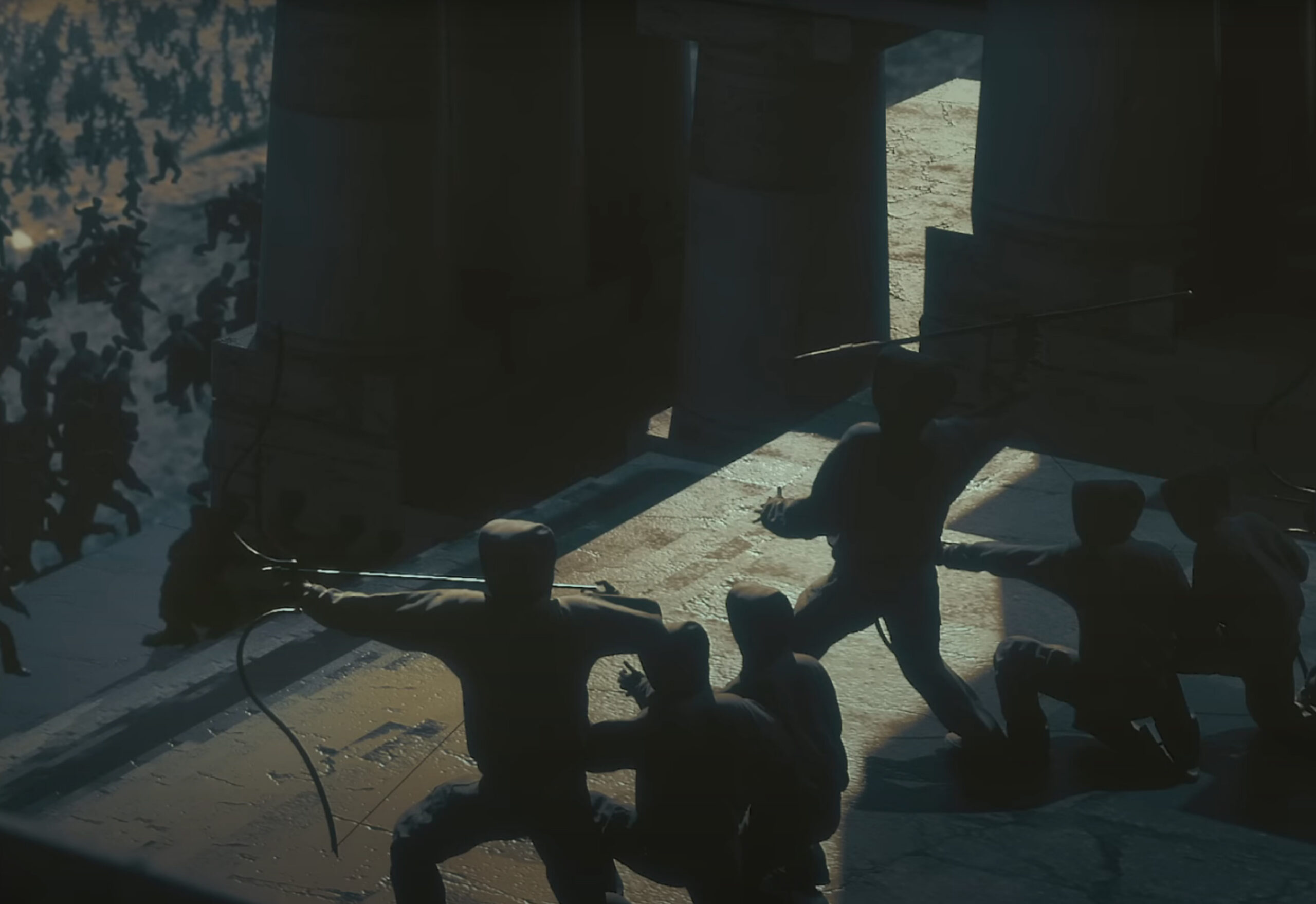 Heaven and Hell – Kanye West
In 2021 we collaborated with Division and MPC Paris on a video clip project for Kanye West and his song Heaven and Hell.
The characteristic outfit of Kanye West was scanned and we delivered a cleaned model. Thousand of clones of this character are use in the video clip.